Last year, the University of Washington Population Health Initiative awarded COVID-19 population health equity research grants to three projects involving partnerships between UW Department of Environmental & Occupational Health Sciences (DEOHS) and community leaders.
Now the teams have reported their results, which highlight the importance of community engagement to improve health equity, access to COVID-19 vaccination and food security during the pandemic.
The awards support collaborations with communities of color disproportionately impacted by the pandemic to develop COVID-19 research projects that address community-identified needs.
A view from the pandemic frontlines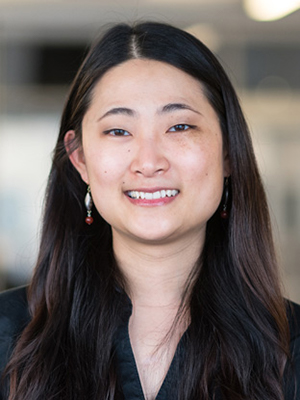 DEOHS researchers partnered with the nonprofit Front and Centered to research how community organizations have filled vital needs of communities on the frontlines of the pandemic and improved equity in access to COVID-19 testing and vaccination.
The team, led by DEOHS Research Consultant Esther Min and Associate Professor Edmund Seto, interviewed key community groups serving farmworkers, immigrants and others in central and eastern Washington.
They explored barriers and opportunities to connect community members with public health information about the pandemic, including COVID-19 testing and vaccination. They also conducted a survey of members of these organizations.
They found that the pandemic exacerbated existing health disparities, including access to personal protective equipment and health care, and that even greater engagement by community organizations could help. They published a report on the project and showcased the findings in a series of presentations organized by Front and Centered.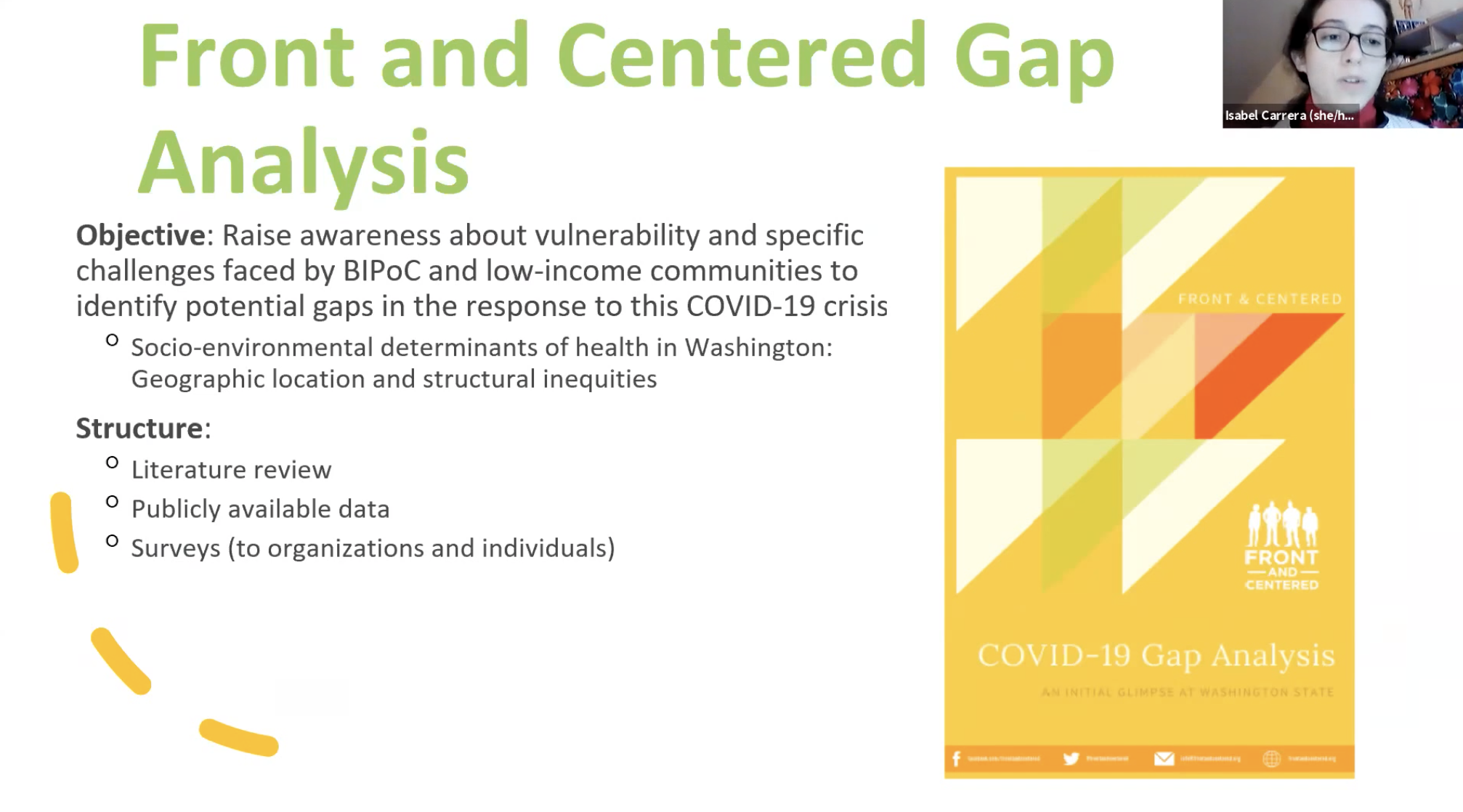 "We all suspected that community organizations were filling gaps that got bigger because of the pandemic," said Min, who is also an environmental health lead for Front and Centered. "This study showcases the breadth and depth of their efforts."
Read more about their study on our blog.
Team members:
Edmund Seto, DEOHS associate professor
Deric Gruen, co-executive director, programs and policy, Front and Centered
Aurora Martin, co-executive director, capacity building, Front and Centered
Esther Min, DEOHS research consultant
The value of native food sovereignty
This collaboration among the UW Center for Public Health Nutrition, Washington State University, Tacoma Community College and the Northwest Tribal Epidemiology Center (NWTEC) aimed to develop culturally appropriate ways to measure food security issues important to American Indian and Alaska Native populations.
Through surveys, they focused on understanding the pandemic's impact on existing food systems, resilience and food sovereignty.
The team, led by DEOHS Associate Professor Jennifer Otten, surveyed nearly 200 tribal members from 27 federally recognized tribes.
They are now producing research briefs based on their data analysis. After these briefs are completed, the team will hand over control of the data to NWTEC to inform COVID-19 response and future policy and research.
Team members:
Jennifer Otten, DEOHS associate professor and food systems director, UW Center for Public Health Nutrition
Victoria Warren-Mears, director, Northwest Tribal Epidemiology Center, Northwest Portland Area Indian Health Board
Nora Frank-Buckner, Food Sovereignty Initiatives director, Northwest Tribal Epidemiology Center, Northwest Portland Area Indian Health Board
Brinda Sivaramakrishnan, professor, Tacoma Community College
Laura Lewis, associate professor, Community and Economic Development, Washington State University
Adam Drewnowski, professor, Department of Epidemiology and Director, Center for Public Health Nutrition, UW School of Public Health
Food security and resilience in agricultural communities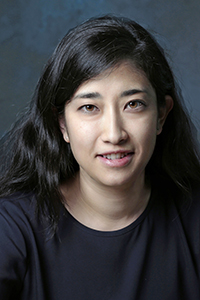 This collaboration among DEOHS researchers, the Pacific Northwest Agricultural Safety and Health Center (PNASH) and the community organizations El Proyecto Bienestar, Northwest Communities Education Center and Radio KDNA aimed to identify challenges to food security in agricultural communities and identify solutions to bolster food security during the pandemic.
The team, led by DEOHS Associate Professor June Spector and Clinical Assistant Professor Edward Kasner, developed questions about changes in food security, adaptation and resilience during the pandemic in collaboration with community-based organizations. They then interviewed 50 people from farmworker families affiliated with four community-based organizations.
They plan to work with community-based organizations to analyze and interpret the data, and to organize a workshop to translate these research findings into action with support from PNASH.
Team members:
June Spector, associate professor, DEOHS and Department of Medicine, and director, Occupational & Environmental Medicine, UW
Elizabeth Torres, coordinator, El Proyecto Bienestar and Northwest Communities Education Center and Radio KDNA
Jennifer Krenz, DEOHS research coordinator
Maria Blancas, graduate student, Environmental and Forest Sciences, UW College of the Environment; outreach and education specialist, Pacific Northwest Agricultural Safety and Health Center (PNASH)
Jennifer Otten, DEOHS associate professor
Sarah Collier, DEOHS assistant professor
Yona Sipos, DEOHS lecturer
Edward Kasner, DEOHS clinical assistant professor and outreach director, PNASH