Judit Marsillach has always been drawn to research that improves people's well-being. But a lucky choice of college roommates led her to the field of environmental health.
As an undergraduate at the Universitat Autònoma de Barcelona, Marsillach majored in biochemistry, gravitating toward projects with a direct impact on health. Meanwhile, she was inspired by hearing her roommates, environmental health majors, talking about their work.
"We always joked that I had half of the degree already, just from listening to them," she said.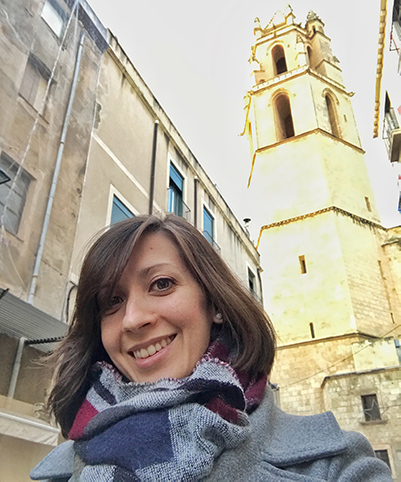 Today, Marsillach is an innovator in the emerging field of exposomics—which aims to understand how, as she put it, "the totality of exposures we get throughout life, and how they interact with our genetics, really define our health."
Marsillach was recently appointed the new Sheldon D. Murphy Endowed Chair in Toxicology and Environmental Health in the UW Department of Environmental & Occupational Health Sciences (DEOHS) and promoted to assistant professor. Her work bridges several disciplines within the department, including exposure sciences and toxicology.
Her cutting-edge expertise "opens up exciting new opportunities for measuring exposure to a wide range of chemical hazards, including pesticides, and for examining the human health consequences of those exposures," said DEOHS Professor and collaborator Christopher Simpson.
Monitoring multiple exposures
As she starts her own lab, Marsillach is expanding her work to explore the full gamut of exposures people receive in a lifetime—in utero, at home, at work and beyond—and how they affect our health.
She hopes to do this by monitoring proteins that are modified by many different chemical exposures, like albumin, an abundant protein in our blood.
Using this approach, Marsillach plans to investigate preterm birth in agricultural communities that face multiple exposures, including pesticides, air pollution, food availability and economic stressors. To tease out these complex strands, she is partnering with epidemiologists and bioinformaticians to create a data-science framework for the project.
"Her research integrates biochemistry, environmental health, neurobiology, proteomics, toxicology and translational medicine, offering promising approaches for understanding the mechanisms of exposure-related diseases and characterizing biomarkers of exposure and disease, as well as identifying potential therapeutic target proteins," said Michael Yost, DEOHS professor and chair.
Pinpointing farmworkers' pesticide exposures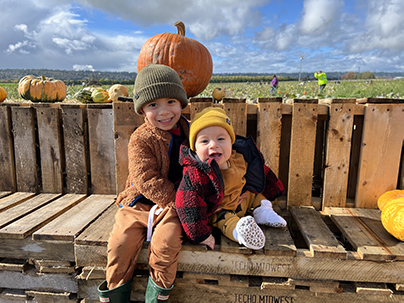 Marsillach first came to the UW in 2009 as a postdoctoral fellow to work with Clement Furlong, a professor of medical genetics and genome sciences and an adjunct professor in DEOHS.
In his lab, she explored a new method for monitoring agricultural workers for pesticide exposure that could make these routine tests much more accurate and simpler to conduct—potentially requiring just a finger-prick sample.
The method Marsillach and her collaborators developed uses mass spectrometry instead of monitoring for active levels of two key enzymes, which requires multiple blood samples and is less accurate.
The project was partly supported by DEOHS's Pacific Northwest Agricultural Safety and Health Center and the US Centers for Disease Control.
Catching pesticide exposures earlier
Once the team refined the new method, Marsillach collaborated with Simpson to test samples from Washington state agricultural workers.
They showed that almost all workers were exposed to low levels of the pesticide chlorpyrifos, with a couple workers exposed at higher levels.
More important, when they compared their method to the enzymatic assay, they found that their method detected cases of low-level exposure that were missed entirely by the enzymatic approach.
"If you're exposed at a low level, and the enzymatic assay doesn't catch it, and then you continue spraying and get more exposed," it can be dangerous, Marsillach said.
Because the mass spectrometry method requires only a tiny amount of protein, Marsillach is now exploring whether the method could work using only dried blood spots from workers, which would require just a finger prick rather than a blood draw.
Although the new mass spectrometry method is more expensive than the enzymatic assay, Marsillach says its reliability and accuracy may make it the future of many tests for chemical exposures.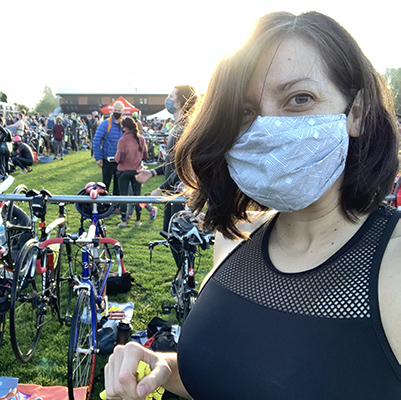 A keen collaborator
"One thing that excited me about joining the department is that I can collaborate with a lot of people," Marsillach said. The feeling is abundantly mutual.
Marsillach is embarking on a project with DEOHS Professor Joel Kaufman and team to investigate air pollution and dementia, and another with DEOHS Professor Lucio Costa on heavy metal exposures through the UW Superfund Research Program.
And that's not all. She and Jacqueline Garrick, a postdoctoral associate in her lab, are teaming up with DEOHS Professor Emeritus Terrance Kavanagh to explore the chronic effects of e-cigarette use. And she is working with DEOHS Professor Elaine Faustman on the risks of ocean microplastics to human health.
Her collaborative spirit extends to teaching, too. In designing her classes, she is meeting with DEOHS Associate Teaching Professor Tania Busch Isaksen, Assistant Teaching Professor Emily Hovis and Clinical Assistant Professors Julianne Meisner and Esther Min on strategies to flip the traditional lecture format to include more in-class discussion.
"It may take me a few years to get to be a good teacher in this particular type of teaching I want to do, but I am very excited about it," she said.