In the earliest stages of life, our health is particularly vulnerable to environmental contaminants such as particulate matter in air and endocrine disruptors in food, water and household products. But there's currently a shortage of health care providers with expertise on the impacts of environmental exposures on children's and reproductive health.
To bridge this gap, two faculty members specializing in pediatric environmental medicine in the UW Department of Environmental & Occupational Health Sciences (DEOHS) recently launched a new research fellowship program.
The University of Washington Pediatric and Reproductive Environmental Health Scholars (UW PREHS) program, led by DEOHS Professor Dr. Catherine Karr and Adjunct Professor Dr. Sheela Sathyanarayana, was recently funded through an approximately $2.4 million grant from the National Institute of Environmental Health Sciences (NIEHS).
"It's important to have health professionals in the US and around the world that understand the health problems of individuals and communities, and how these problems connect with environmental factors," Karr said. "We realized the need to establish a pipeline of clinician-researchers in this field at a time when the science is exploding in children's and reproductive environmental health."
An intensive and supportive fellowship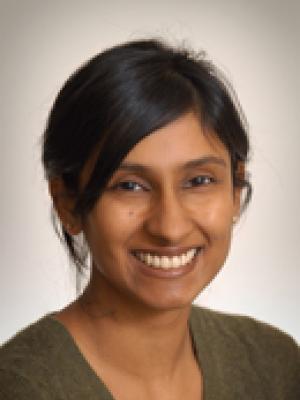 Over the next five years, the program will host a cohort of clinically trained scholars with backgrounds in pediatric medicine, family medicine, nursing, or obstetrics and gynecology.
They will learn about the effects of environmental exposures on health from fetal development to adolescence and how to communicate on these issues to other clinicians, scientists, policymakers and communities.
They will be mentored by a group of faculty in DEOHS and other departments in the UW School of Public Health and the UW School of Medicine who will help them design and conduct research projects in their areas of interest.
Some project options include working with the Environmental Influences on Child Health Outcomes (ECHO) program, a long-standing national initiative with a wealth of data on environmental exposures for mothers, children and families across the life course, and the Kenya Healthy Brain Project, which aims to improve maternal and children's health in informal settlements in urban Kenya. Another opportunity, the Infant Development and Environment Study (TIDES), addresses early-life exposure to endocrine-disrupting chemicals and child health.
The program is "really designed to protect time for junior faculty members and get them firmly started in this focus area," Karr said. "They will develop skills and expertise in pediatric environmental health, gain support for career building and complete foundational research projects by tapping into our many existing resources."
Applications for the program are now open and will be reviewed on a rolling basis through June 1. The program will begin in fall 2022.
Partnering for success
The UW PREHS program will be operated in partnership with the Northwest Pediatric Environmental Health Specialty Unit, directed by Karr, which provides advice and consultation to clinicians, public health departments, trainees and communities.
UW PREHS is one of three such training programs recently funded by the NIEHS, and the team looks forward to coordinating with the other two, at Mount Sinai School of Medicine and Emory University, Karr said.
Karr and Sathyanarayana envision that the program will equip fellows for a variety of career paths, including leading pediatric environmental health specialty units and working in academia, health care or government.
"We hope they will bring to their institutions state-of-the-art knowledge and expertise to address questions and advance science about problems related to environmental health," Karr said.