Thomas M. Burbacher, PhD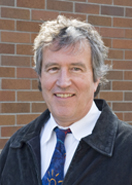 Professor, Env. and Occ. Health Sciences
(Primary department)
Dr. Thomas Burbacher is Professor of Environmental and Occupational Health Sciences at the University of Washington (UW) where he teaches classes in basic Environmental and Occupational Health. He is the Head of the Division of Reproductive and Developmental Sciences and Director of the Infant Primate Research Laboratory at the UW National Primate Research Center. He is also the Head of the Developmental Toxicology Research Emphasis Area at the Center on Human Development and Disability (CHDD) and serves as the Director of the Research Translation and Community Engagement Cores for the UW Superfund Research Program. Dr. Burbacher holds a Ph.D. in Developmental Psychology from the University of Washington. His postdoctoral work included research in Developmental Toxicology in the Environmental Pathology Training Program at the UW. Dr. Burbacher's research investigates changes in brain development and function caused by prenatal exposure to neuroactive substances. His research reaches across species, including studies with human populations and a variety of animal models, to enhance a fundamental understanding of toxicants and their role in biological and behavioral development. Data from Dr. Burbacher's research program are used to help formulate policies aimed at the protection of human populations from levels of exposure to environmental contaminants such as methylmercury and methanol that are associated with adverse health effects and developmental disabilities.
Affiliations
Research Interests
Children's Environmental Health, Behavioral Toxicology/Teratology
KEYWORDS: Developmental Neurotoxicity, Birth defects, Children's health, Developmental Toxicology; Nervous system toxicity
Teaching interests
Environmental and Occupational Health
Education
PhD, Developmental Psychology, University of Washington, 1983
Books
Burbacher, G.P. Sackett, & K.S. Grant, K.S, (Eds). (2008). Primate Models of Children's Health and Developmental Disability. New York: Elsevier
Recent Peer Review Publications
Burbacher T, Grant K, Worlein J, Ha J, Curnow E, Juul S, Sackett GP. Four Decades of Ground-Breaking Research in the Reproductive and Developmental Sciences: The Infant Primate Research Laboratory at the University of Washington National Primate Research Center. American Journal of Primatology, 75(11):1063-1083, 2013.

Traudt C.M., McPherson R.J., Bauer L.A., Richards T.L., Burbacher T.M., McAdams R.M., Juul S.E. Concurrent Erythropoietin and Hypothermia Treatment Improve Outcomes in a Term Nonhuman Primate Model of Perinatal Asphyxia. Dev Neurosci, 35:491-503, 2013.

Mohanty AF, Farin FM, Bammler TK, MacDonald JW, Afsharinejad Z, Burbacher TM, Siscovick DS, Williams MA, Enquobahrie DA. Infant sex-specific placental cadmium and DNA methylation associations. Environmental Research, 138:74-81, 2015
Curtis B, Liberato N, Rulien M, Morrisroe K, Kenney C, Yutuc V, Ferrier C, Marti CN, Mandell D, Burbacher TM, Sackett GP, Hewitson L. Neurodevelopment and learning in infant rhesus macaques exposed to low-dose thimerasol via vaccination. Envtl Health Perspect 2015.