It's not just textbooks and homework woes that unite schoolkids of the sunny Yakima Valley with their counterparts in rainy Seattle's urban neighborhoods. They have air pollution in common too.
Both areas of Washington state struggle with air contaminants that can negatively affect children's health. That's why scientists in the UW Department of Environmental & Occupational Health Sciences (DEOHS) are collaborating with community partners to measure air pollution, study its impacts and test possible solutions to improve air quality.
Breathing particulate pollution from vehicle and aircraft engines, industry or biomass burning can irritate the lungs. The smallest ultrafine components can move into the bloodstream, settle into organs and even impact the brain.
DEOHS Professor Lianne Sheppard's research has linked long-term exposure to fine particulate matter (called PM2.5 for their size) with neurological effects in the elderly. In a recent study, she and colleagues found that people who lived in places with higher exposure to fine particulate matter air pollution had a higher incidence of dementia.
She also plans to look at the impact of ultrafine particles (the tiny PM0.1). "These are potentially more toxic because the smaller the particles are, the potentially deeper they can get into your body," she says. "The emerging understanding is that there's a lot more of them out there than we realize."
Helping kids with asthma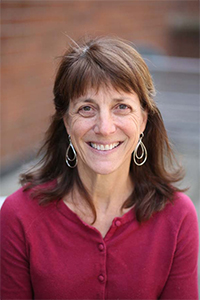 Dr. Catherine Karr is a practicing pediatrician, an environmental epidemiologist and a DEOHS professor. She has a firsthand understanding of the impact of poor air quality on kids, not just from transient events like wildfires, but from daily exposures such as car and truck emissions.
"One of the things I commonly encounter in my everyday clinical practice is kids with asthma, which is a really important and unfortunately common chronic disease for children," Karr says.
Karr has researched both how prenatal exposure to air pollutants can affect whether kids eventually get asthma and how air quality affects kids who already have the disease.
"People have started to think that in addition to writing a prescription for asthma medications, maybe we should be writing prescriptions for HEPA air cleaners."
The working theory for air pollution causing asthma is that pollutants a pregnant person breathes in set off a series of inflammatory processes that compromise a fetus's immune system development.
"Individuals who are pregnant and have higher exposure to air pollutants, particularly traffic-related air pollutants like particulate matter and nitrogen dioxide, are more likely to have children who later develop asthma," says Karr.
The science connecting poor air quality with exacerbation of asthma in kids with the disease is long-established, so Karr has focused on solutions.
She led an intervention study in the Lower Yakima Valley, which has some of the worst air quality in the country due to animal agriculture emissions, wood-burning stoves and traffic and agricultural equipment sources, all combined with a local climatic condition that traps bad air in the valley on certain days.
Karr brought the UW's scientific and research expertise to the Yakima Valley Farm Workers Clinic, whose patients are majority-Latino, and listened to what local experts told her about their needs: asthma interventions such as education and HEPA air cleaners that improve quality of life for kids.
Karr then designed a randomized study that provided some families of children with asthma with air cleaners for their homes along with education, and a control group of families with asthma education alone.
While the condition of kids from both groups improved, those with the HEPA air cleaners in their homes had greater progress.
Cleaning the air in schools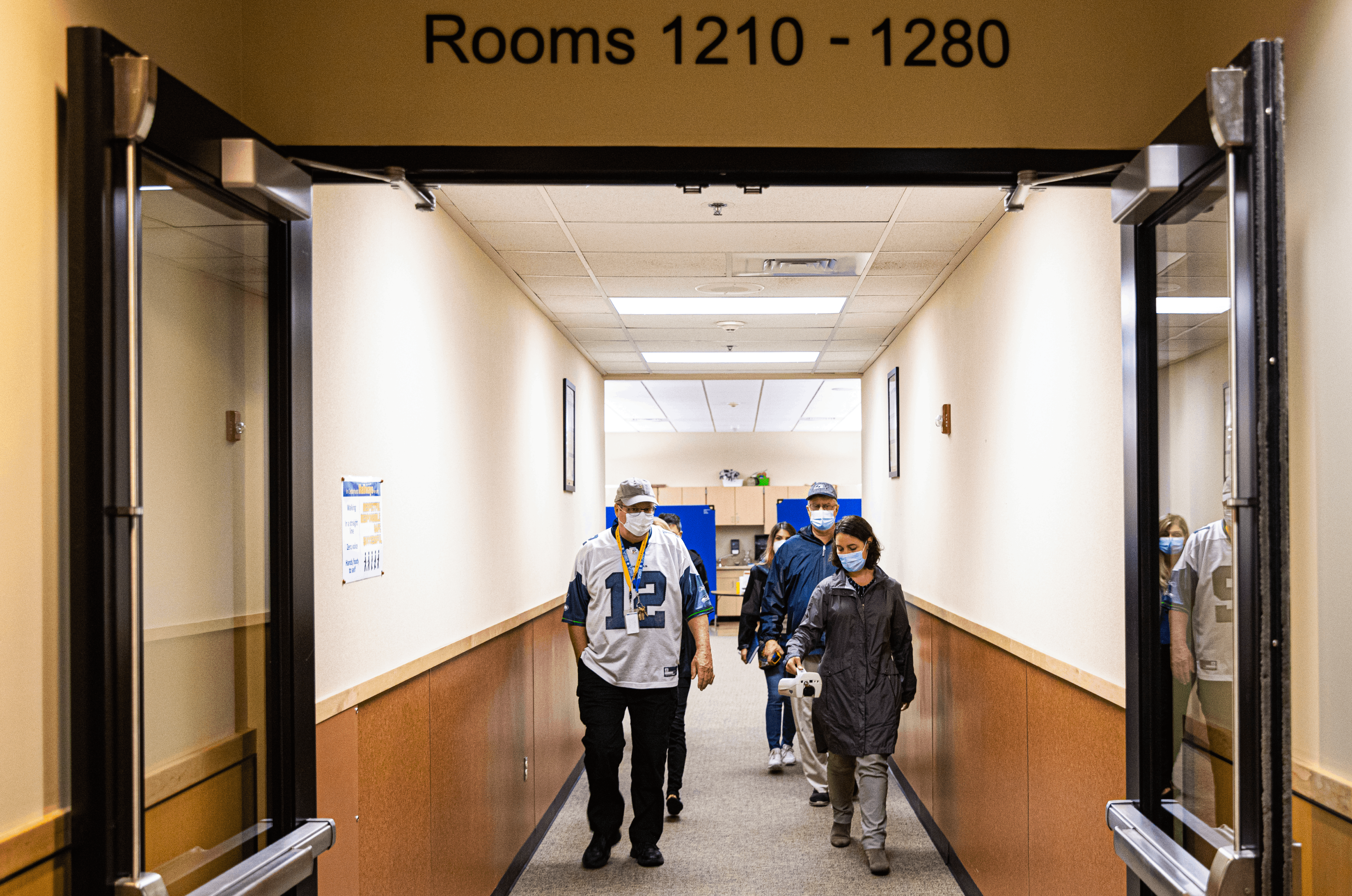 UW researchers are also monitoring the air quality in the place kids spend most of their time outside their homes: schools.
DEOHS Assistant Professor Elena Austin determined that ultrafine particle pollution impacts communities under airplane flight paths within 10 miles of Seattle-Tacoma International Airport. Many lower-income residents and people of color live in these areas, making this additional air pollution burden an environmental justice issue.
According to Austin, jet-fuel pollution from planes, as well as black carbon and air pollutants from roadways, infiltrate schools in the area.
"We partnered with schools in South King County and showed 50% infiltration of the pollutants into classroom spaces," says Austin. The Washington State Legislature had funded the study, called MOV-UP, and the findings were significant enough that the Legislature also funded Austin's new project, called Healthy Air, Healthy Schools.
In the new project, Austin and her team carefully measured air quality under normal conditions, then installed portable HEPA air cleaners in classrooms.
After the intervention, Austin says, "we were seeing approximately 10% of the outdoor particles in the indoor space. So it was a significant removal of particles." The air cleaners reduced ultrafine particles from both trucks and planes.
Encouraged by the results, the two school districts involved in the study purchased HEPA air cleaners for most of their classrooms.
The next phase of the project will expand the HEPA air-cleaner testing to more schools in Seattle and central Washington and examine how effective they are over a year. Austin will also take more detailed measurements to better understand how air pollution impacts kids at school.
"We'll be looking at student performance in the classroom, and also hoping to look at some personal measures of lung function in the students," she says.
Community connections are critical
Following several years of large and intense wildfires in the western US, most of us are more aware of air quality than we were in the past. A global pandemic caused by an airborne pathogen has only heightened that awareness.
It's not often that research findings translate as quickly into action as they have in these clean air projects at DEOHS.
According to DEOHS Chair Michael Yost, community involvement in the science is foundational to the work.
"This connection between the community and scientists has to start early; you can't just bring it at the end of the study," he says.
Community stakeholders can then provide input on the research and messaging "because you built those bridges and are talking the same language," says Yost.
These conversations benefit both the scientist's ability to do high-quality, meaningful research and the community's power to make positive change. It also means legislators are more likely to fund interventions.
"Community involvement is the key to everything," Yost says.
Excerpted from the full story in the UW Public Health magazine