Each spring, seasonal farmworkers arrive in the Pacific Northwest for the planting season. This year, they've been met with a public health emergency.
As COVID-19 spreads in our agricultural regions—Washington's fruit basket of Yakima County currently has the most cases in the state—these essential producers and workers are especially vulnerable to outbreaks.
Farm, forestry and fishing workers are at high risk for novel coronavirus because their essential work tasks, transportation and housing are often not designed to accommodate the physical distancing recommended to keep the virus from spreading.
For example, in East Wenatchee, about half of workers in an agricultural housing facility recently tested positive for novel coronavirus despite being asymptomatic. Many workers also have underlying medical conditions that place them at higher risk for the virus.
The Pacific Northwest Agricultural Safety and Health Center, part of the UW Department of Environmental & Occupational Health Sciences (DEOHS), and our partners are providing a new set of resources to support health and safety practices for agriculture, forestry and fishing producers and workers during this critical time. The guidance is organized by industry and region and provides help for both employers and employees.
The Washington State Department of Labor & Industries also recently provided new guidance for the agricultural industry, including guidelines for warehouses and packing houses.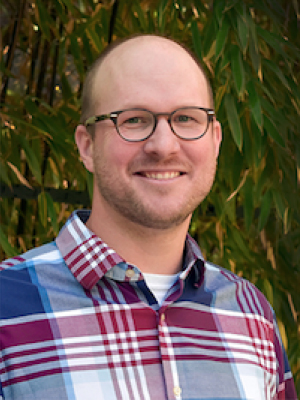 Vulnerability among seasonal workers
A large portion of the agriculture, forestry and fishing workforce involves temporary seasonal labor.
"The pandemic is likely to exacerbate vulnerabilities facing seasonal workers by means of limited health care access, English language skills or income," said Edward Kasner, outreach director for PNASH and DEOHS clinical assistant professor.
Workers need culturally appropriate guidance on websites, social media, posters, TV and radio in the language they understand best, he said.
Kasner noted that there are few options for physical distancing in traditional work, housing and transportation infrastructure for these workers. "But industry and labor leadership will find solutions," he said.
High stakes for essential industries
An employee who tests positive for COVID-19 could jeopardize the health of other employees, their families and the community. Outbreaks could also disrupt business continuity on the farm.
Promoting health and safety at this time not only benefits our state's economy but also protects our country's food and fiber supply chain.
"Resources are needed for proper infection control, mitigation of farmworker vulnerabilities and mental health support for producers, workers and their families as they grapple with sustained economic, social and environmental pressures of the pandemic," said Michael Yost, director of PNASH and DEOHS professor and chair.
Other contributors to this effort at PNASH include Program Manager Marcy Harrington, Graphic Design and Media Specialist Sarah Fish, Outreach and Education Specialists Maria Blancas and Dennise Drury and Research Coordinator Idanis Cruz.
Thanks to our partners
• US Centers for Agricultural Safety and Health, the National Institute for Occupational Safety and Health and AgriSafe.
• Partners at Oregon State University, who provided resources for the commercial fishing industry.
• Washington State departments of Health, Labor & Industries and Agriculture.