For Washington's K-12 students, having clean air is just as important as having a great teacher, according to a growing body of research on air pollution from traffic, wildfire smoke and other sources that can infiltrate schools and endanger health.
Elena Austin, assistant professor in the UW Department of Environmental & Occupational Health Sciences (DEOHS), and a team of collaborators recently won nearly $1.5 million in funding from the Washington State Legislature and the US Environmental Protection Agency to investigate ways to improve indoor air quality in schools.
The researchers are testing a simple solution: outfitting classrooms with portable HEPA air cleaners, which reduce fine and ultrafine air pollutants. These microscopic particles can penetrate deep in the lungs and into the bloodstream, threatening respiratory, cardiovascular and neurological health.
With the new awards, the scientists will embark on two projects. They will deploy the air cleaners in classrooms in 30 schools across Washington state, examining their impacts on air quality in urban and rural settings that experience jet and automobile emissions as well as wildfire and wood smoke.
Austin's collaborators include DEOHS Associate Professor Edmund Seto and Professors Timothy Larson and Catherine Karr.
Keeping pollution out of the classroom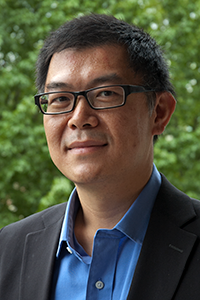 "Our question is, can we significantly reduce the impact of outdoor air pollution on children?" Austin said. So far, the answer is yes, based on the team's initial pilot study in five schools around Seattle-Tacoma (SeaTac) International Airport.
They showed that ultrafine air pollution infiltrates the schools at low levels and that HEPA air cleaners markedly improved air quality.
The team's new $933,350 award from the Legislature expands these efforts into a two-year study in 20 schools.
They will set up air cleaners in additional classrooms around Sea-Tac airport and measure the difference in air quality in classrooms with and without the filters over the course of a year.
They also plan to compare student academic performance during the year in classrooms with and without the filters. Research suggests that air pollution exposure is associated with lower student test scores.
The team will report the full results of their earlier pilot study next month. DEOHS PhD student Nancy Carmona is leading work to communicate their findings with local families and community members.
Protecting schools from smoke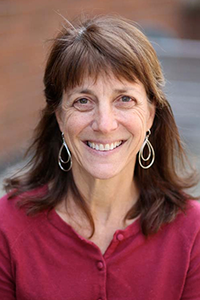 A second $548,537 EPA Science to Achieve Results (STAR) grant will allow the team to expand their work beyond airport communities.
Researchers will spend a year measuring the impact of HEPA air cleaners on air quality in 10 elementary schools in King County, Yakima County and the Yakama Nation, particularly during wildfire smoke events.
Both regions experience wildfire smoke and also contend with other sources of outdoor pollution: heavy air and roadway traffic in King County and wintertime wood smoke in the Yakima region.
The team, including DEOHS PhD student Orly Stampfer, will partner with school districts to measure students' lung growth using portable electronic spirometry units. When students blow into the units, the instruments track key parameters that indicate lung capacity.
The researchers will also work with the schools to adapt an existing, hands-on curriculum about smoke, air quality and health.